October has been an exciting month for our practice as we continue to expand the breadth of our armamentarium of services for our patients.  As of this month we are proud to annouce two new additions to Sleep & Wellness – not just to our list of services, but to our staff.
Sleep & Wellness Medical Associates would like to welcome our physical therapist, Molly Fisher, DPT as a full-time member of our practice as well as John Stobie, DC, our new staff Chiropractor.  With Molly joining us full time, this will allow her to spend more time with her patients through longer appointment times (now one hour long expanded from 30 minutes)
---
About Molly Fisher, DPT and John Stobie, DC
Molly Fisher, DPT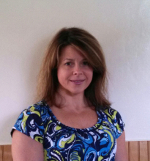 Molly Fisher, DPT, founder of a Yoga-Pilates based Physical Therapy approach, holds a Doctorate in Physical Therapy from Thomas Jefferson University. She has since worked in a variety of settings including hospital and rehabilitation as well as outpatient-based hand and orthopedic specialties.
Dr. Fisher is a Pilates instructor certified through Body Arts and Science International, a contemporary approach to Pilates that focuses on current evidenced-based research. She is also a certified Spanda yoga instructor with a philosophy based on traditional Hatha yoga.  Asana, vinyasa, pranayama (breath work), and relaxation techniques are used in treatment sessions. In addition, she has had over ten years of experience as a certified personal trainer and fitness instructor with teaching experience in spinning, aerobics, step, toning and aquatics.
Dr. Fisher's Pilates-Yoga Based Physical Therapy Program is a holistic, patient-centered approach to healing.  It's foundation is built on the natural kinetic movement of the body, mindfulness, and current evidence-based physical therapy. She has integrated her extensive background and experience in Pilates, yoga, fitness, and physical therapy in a unique way to treat the whole person.
John Stobie, DC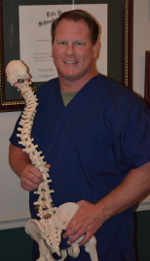 John Stobie, DC is a board certified Chiropractor with over fifteen years of experience treating patients of all ages.  He holds a Bachelor of Science in Exercise Science and Corporate Fitness from Montclair State University as well as a Doctor of Chriopractic degree from Life University School of Chriopractic in Atlanta, GA.
He is both a member of the Association of NJ Chiropractors (ANJC) and the Nutrition Education Council (NEC).  John focuses on educating his patients in the areas of nutrition, weight loss, strengthening, stretching, exercise, pain management, and healing.
---
Spine Health
by Molly Fisher, DPT
Low Back Pain
According to the American Physical Therapy Association (APTA) at any given time 25% of people in the United States report having low back pain within the past 3 months. Most fall into one of the following categories: acute- less than 3 months, sub-chronic or recurrent-a repeat of symptoms, chronic – lasting longer than 3 months.
Vertebral Column 
The human vertebral column is made up of 4 sections: cervical, thoracic, lumbar and sacral regions.

The cervical region consists of 7 vertebrae
The thoracic region consists of 12 vertebrae
The lumbar region consists of 5 vertebrae
The sacral and tailbone region consists of 9 fused vertebrae
Signs and Symptoms
The symptoms of low back pain occur in the lumbar region of the spine and can be caused by a variety of reasons including mechanical, non-mechanical or referred pain. Other contributing factors that may cause low back pain include obesity, poor posture and body mechanics, sedentary life style, abdominal weakness and muscle imbalances. The pain may present as stiffness, sharp and electric, dull and achy, constant/intermittent, local/diffuse or radiate across the back or into one or both legs.
Causes
Lumbar spinal stenosis
Degenerative disc disease
Herniated discs
Fractures
Osteophytes (bone spurs)
Osteoarthritis
Trauma
Overuse/repetitive movements
Red Flags
If your low back pain is accompanied by the following symptoms, you should visit your local emergency department immediately:
Loss of bowel or bladder control
Numbness in the groin or inner thigh
How a Physical Therapist Can Help:
Physical therapists can help to identify muscle imbalances, improve core weakness, and retrain motor patterns to improve mobility and decrease low back pain. Treatments are specific to each individual due to the variety of causes and conditions of low back pain.
Treatments
One on one sessions for  60 minutes
Manual therapy to improve joint mobility and decrease pain
Use of Pilates equipment to improve muscle imbalances, weakness, coordination, and motor patterns
Evidence based medicine for the current best evidence in making decisions about the care of patients
Patient education to improve active participation in recovery
Top 10 tips for a healthy spine
Most of us take the health of our spine for granted . . . until something goes wrong. Luckily, there are ways to make sure your spine stays in tip-top condition throughout the years.
Tip #1 – Stay Mobile – A spine must be kept active in order to continue functioning properly. Therefore, stay active! Maintaining good core strength is a priority. Motion is lotion for the spine and staying active keeps the joints agile and healthy.
Tip #2 – Adjust Your Chair – The sad reality of today's world is that many of us spend our days hunched in our desk chair typing away. Sitting properly in your chair is going to have long-term benefits for your spine. The chair itself should also have a good lumbar support that will ensure you are sitting up in the correct position throughout the day.
Tip #3 – Maintain a Healthy Weight – For optimal spine health, it's essential to maintain a healthy weight for your frame. Excess weight causes unneeded stress to the spine, which will eventually result in back pain.
Tip #4 – Eat Your Fruits and Vegetables – Proper nutrition is key when it comes to maintaining a healthy spine. Fill your diet with leafy vegetables and a variety of fruits to ensure all of your body parts continue to operate properly.
Tip #5 – Quit Smoking – Studies show that smoking is not only detrimental to your heart and lungs, but also quite harmful to your spine. The discs of your back receive the crucial blood supply, and nicotine can choke off that blood supply.
Tip #6 – Get a Good Night's Sleep – While purchasing a brand new and often expensive mattress may help your back pain, keep in mind that it might not be the culprit of your pain. Consider also the pillows and the positions you sleep in, and the effects they might be having on your spine.
Tip #7 – Invest in Proper Footwear – It just might be time to throw the flip-flops away . . . forever. The average person takes over 6,000 steps during the course of a day, and supportive footwear will help ensure the spine is aligned correctly.
Tip #8 – Drink Lots of Water – An adequate amount of water is vital to good health. In fact, the spine actually requires water to not only function, but repair itself.
Tip #9 – Listen to the Signals – There are ways to know when your pain is far more serious than an achy back. If you are experiencing shooting pains down your back or having difficulty walking, it might be time to see a specialist. Also, if you have pain that wakes you up from sleep, it's time to get a professional opinion.
Tip #10 – Consult a Professional – We all wake up with our share of aches and pains, but it's imperative to consult a professional if achiness in your spine lasts for a prolonged period of time. Don't just blame it on a 'bad back'. Your spine specialist will be able to determine if the pain is a result of a deeper issue, such as strain or an underlying disc problem.